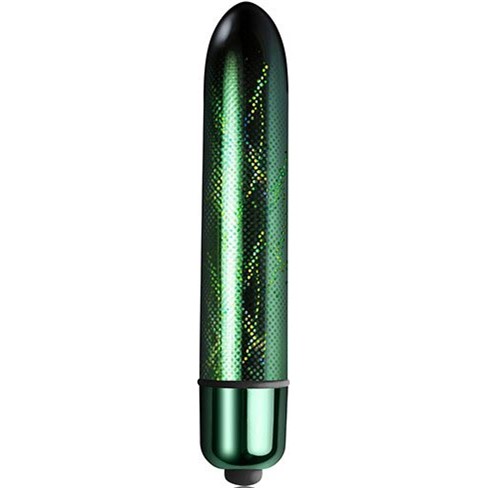 Rocks Off Cosmic Delight Holographic Bullet - Electra Green
Made By:
Rocks Off LTD
---
View Additional Images
---
---
To infinity and beyond!
Loose yourself in space and time as you indulge yourself in divine celestial pleasure. Float effortlessly on clouds of passion with each powerful earth-shattering vibration as you are launched head over heels into stratospheric orgasm. Isnt it time you treated yourself to some heavenly delight!
Precision stimulation
RO 90 10 functions
100% waterproof
Body safe
1 x AAA battery (included)
Product Details
Box Dimensions:
Length: 6.25 in.
Width: 2.00 in.
Depth:1.60 in.

Manufacturer Code: 10RO90ELEC

---
Customers Who Bought This Product Also Bought